Untitled;
Acrylic and ink on paper; novembre2019.
A Herd of Trees Gallops in Place.

aprile 2021, mezzanotte. pen & ink on paper. 9" x 13"
The Three Moirae

; print from copper etching on paper; dicembre 2019
thoughts predisposed, gone out to sea. a place to be is a place to see; 

pen and ink drawing on paper. 10"x 13". 

July

 2021.
The Rabbits Know Where To Run;

print from linoleum

carving

on paper; ottobre 2019
"Come along now dear, the ice trembles when you weep."

pen & ink on paper. gennaio 2021. 8.5" x 11"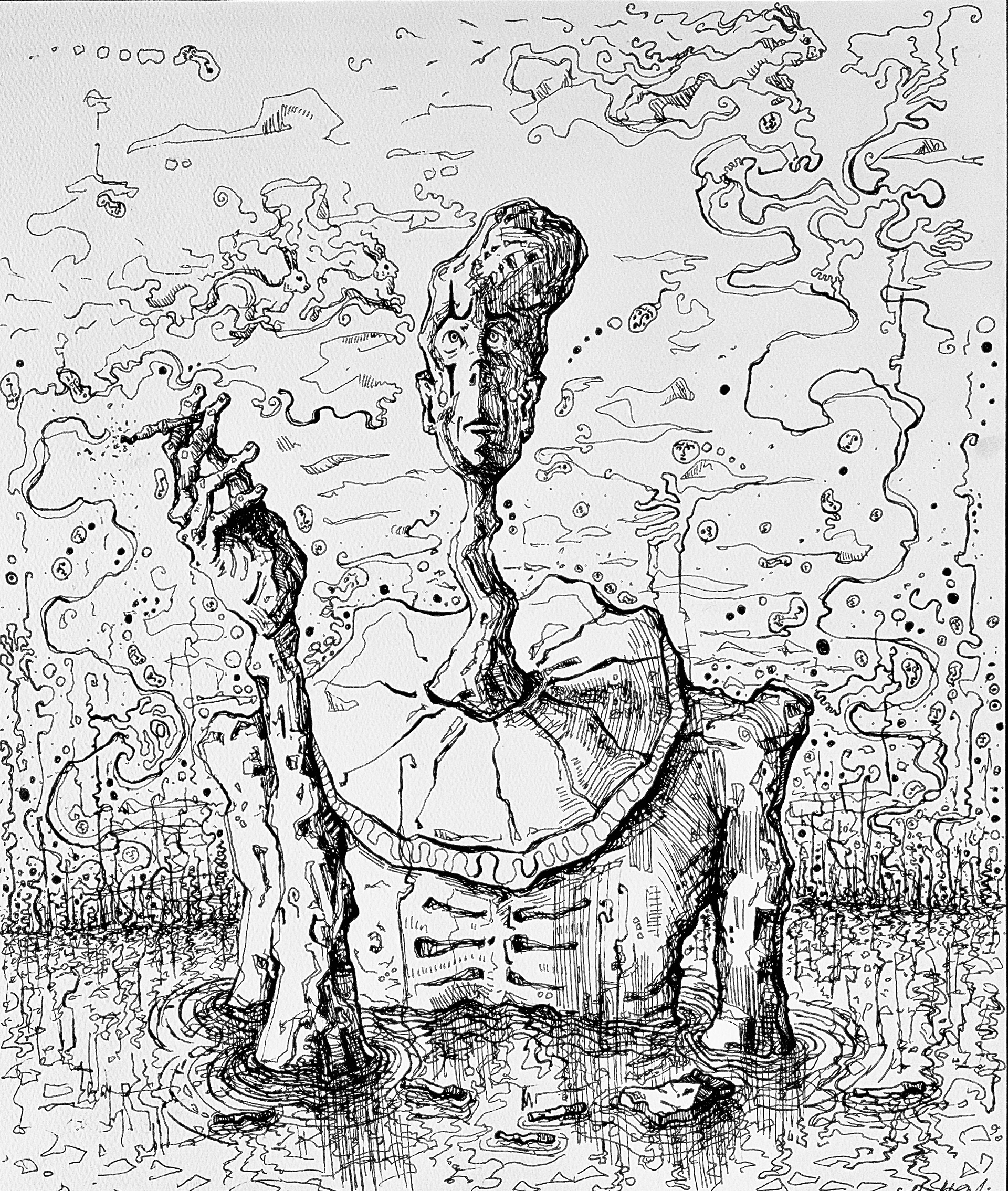 My Cigarette

; pen and ink on paper; November 2019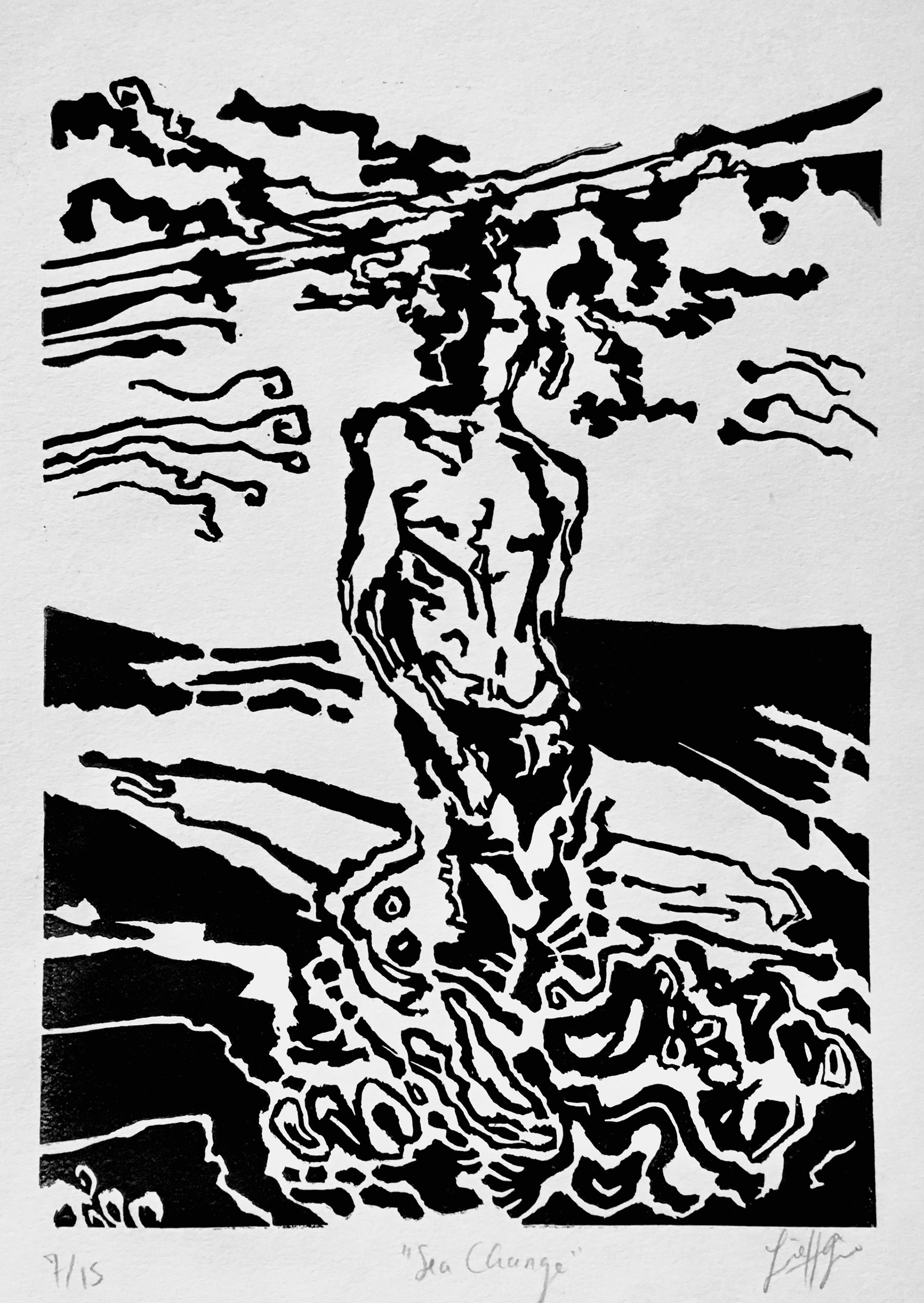 Sea Change

; print from linoleum carving on paper; agosto 2019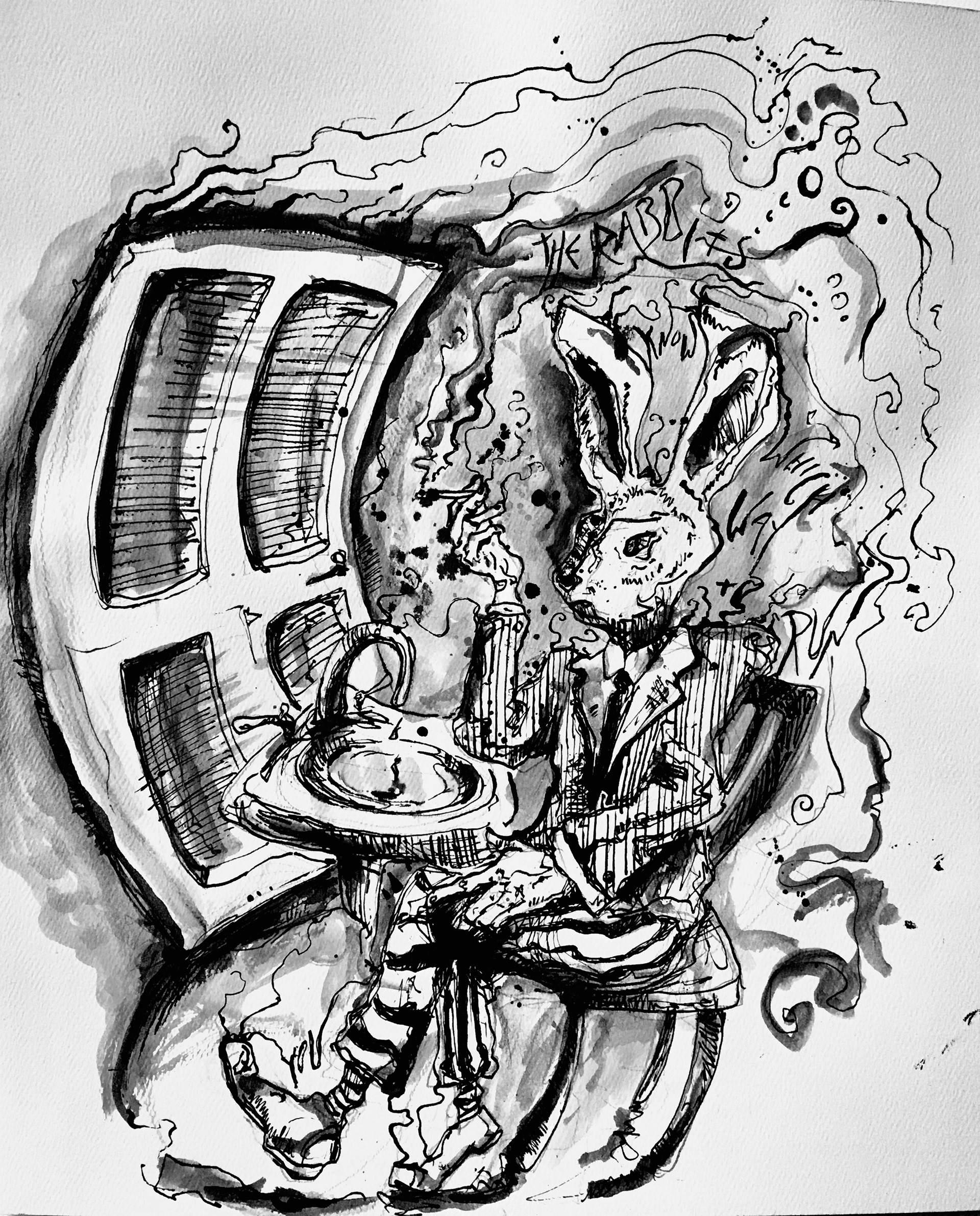 Untitled;
pen and ink on paper; agosto 2019